Soaring above vibrant downtown Fort Lauderdale, 100 Las Olas will be the city's tallest building: 46 levels, 121 luxury residences, 238 hotel guest rooms, fine dining and select retail space. Iconic architecture, designed with a contemporary aesthetic, incorporates curved geometric shapes clad in steel and glass creating the feeling of complete transparency and light transmission.

BOUNDLESS POSSIBILITIES
Chicago based Simeone Deary Design Group have masterfully crafted a vision for both the Hyatt Hotel and the residential common areas. 100 Las Olas offers an array of possibilities for residents and hotel guests alike, including hotel amenities, a fine dining restaurant and bar, as well as the ballroom and meeting rooms. Residents will have exclusive access to residential areas and amenities, also designed under the creative eye of Simeone Deary. Welcome to the perfect backdrop where memorable moments promise to last a lifetime.

DESIGN TAKEN TO GREAT HEIGHTS
Designed for modern luxury living by Bob Martin of The Decorators Unlimited, the residences at 100 Las Olas feature contemporary open great room plans, gourmet kitchens ideal for entertaining, and expansive terraces with glass railings designed to provide unobstructed long-range views of the Fort Lauderdale skyline. Come home and unwind at the height of elegance; a unique address planned for the way sophistication is meant to be lived.



VIEW AVAILABLE LISTINGS »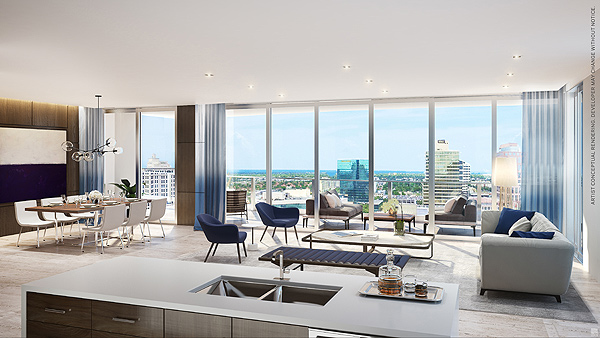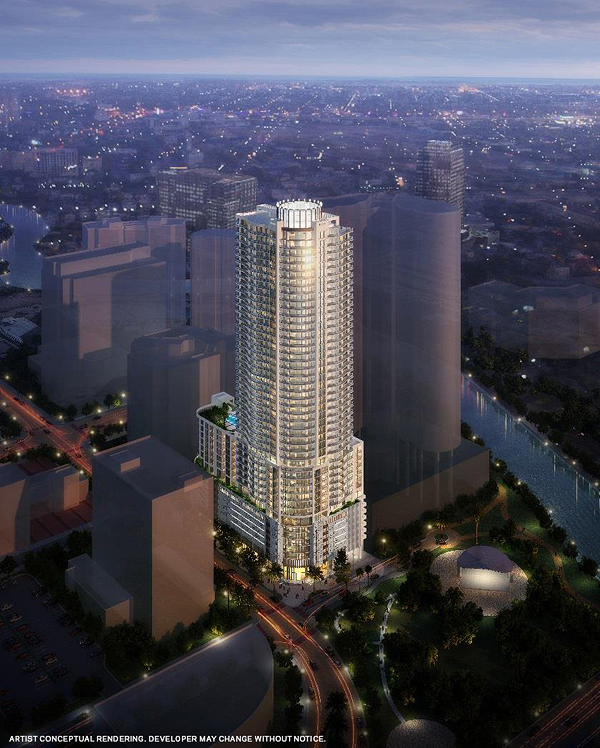 NOTE: Artist Conceptual Renderings. Developer may change without notice.



For the most up-to-date information on 100 Las Olas, Fort Lauderdale Downtown or to secure your desired residence on this New Development, please contact CJ Mingolelli or Marco Herrera


CJ MINGOLELLI
Broker Associate
O: 954.925.2333
C: 917.703.9284
E-mail»
MARCO HERRERA
Broker Associate
O: 954.635.4511
C: 917.703.9283
E-mail»





RETURN TO TOP »

VIEW FORT LAUDERDALE LUXURY HOMES FOR SALE »


VIEW FORT LAUDERDALE LUXURY APARTMENTS FOR SALE »
ORAL REPRESENTATIONS CANNOT BE RELIED UPON AS CORRECTLY STATING REPRESENTATIONS OF THE SELLER. FOR CORRECT REPRESENTATIONS, MAKE REFERENCE TO THIS BROCHURE AND TO THE DOCUMENTS REQUIRED BY SECTION 718.503, FLORIDA STATUTES. TO BE FURNISHED BY A SELLER TO A BUYER OR LESSE.

This project has been filed in the state of Florida and no other state. This is not an offer to sell or solicitation of offers to buy the condominium units in states where such offer or solicitation cannot be made. Prices and availability are subject to change at any time without notice. All dimensions are approximate. All floorplans are subject to change without notice. The seller reserves the absolute right, in its sole judgment and discretion, to substitute appliances, materials, fixtures and equipment of equal or greater quality or value for those specified. Please see the Declaration of Condominium for more information.